Aluminum Foundry
Geoinerte Refractories offers various products and services to the aluminum industry.
Since essential materials for maintenance to complete repairs of industrial furnaces and equipment:
REFRACTORY CONCRETE
We produce several aluminous refractory concretes (16 to 92% Al2O3) for different types of purpose and activity sector (ferrous and non-ferrous).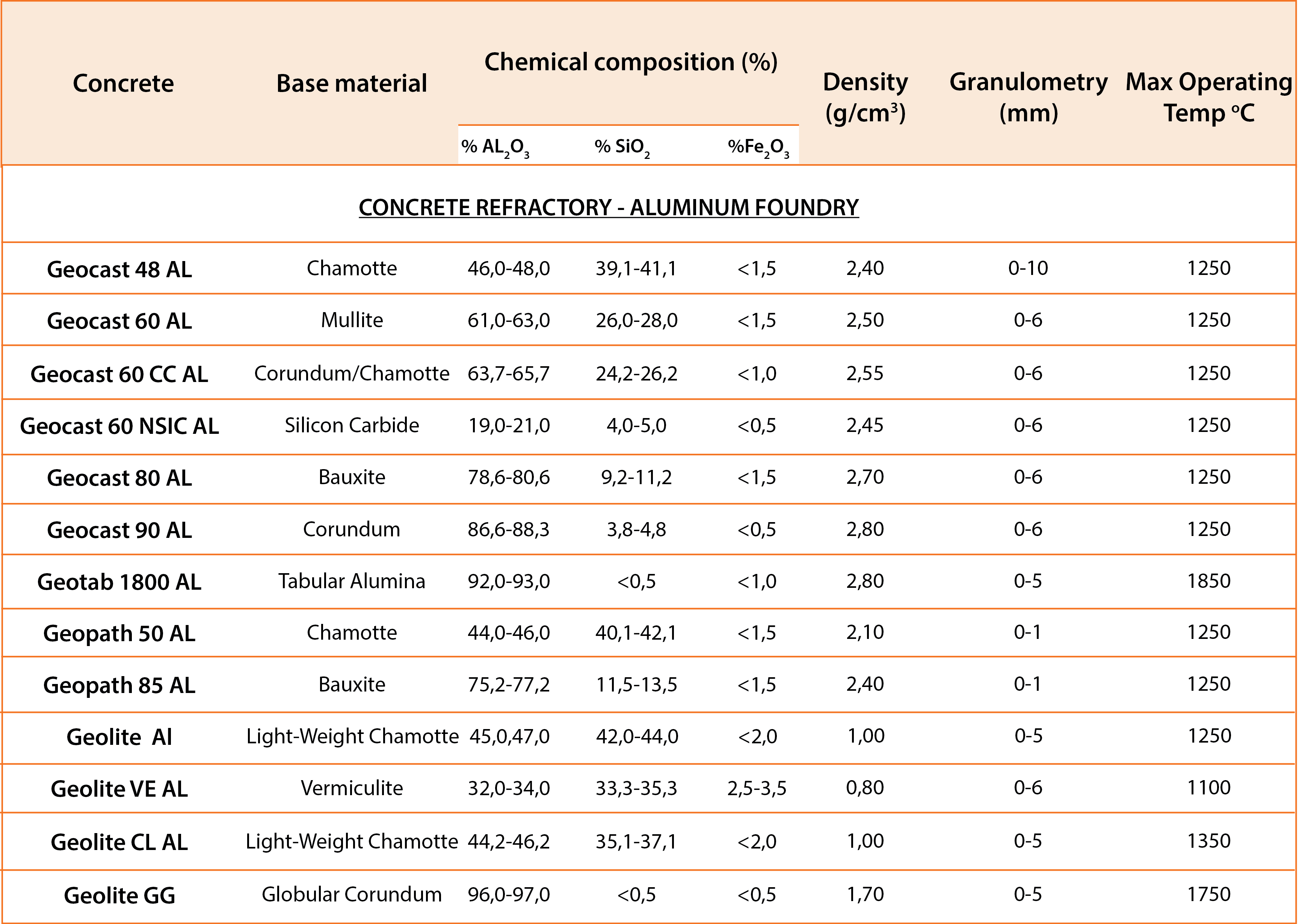 CONSUMABLES
We offer a wide range of abrasives to aluminum foundry:
Abrasive polyester resin;
Abrasive ceramic and porcelain
ACCESSORIES
Connection Terminal;
Feeding bowls;
Channels;
Kit Stopper;
Gaskets;
Silicone Gaskets;
Flat Gaskets;
Linkers;
Others
MAINTENANCE/QUALITY
Lubrax Degaser;
Nitrogen tablets;
Finery tablets;
Deoxidization flux;
Furnace cleaning flux
FURNACES AND INDUSTRIAL EQUIPMENT REPAIRS
We perform repairs and coatings on any type of equipment and industrial furnaces, used or new.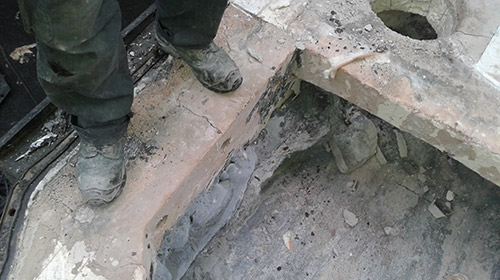 BEFORE Dosing Furnace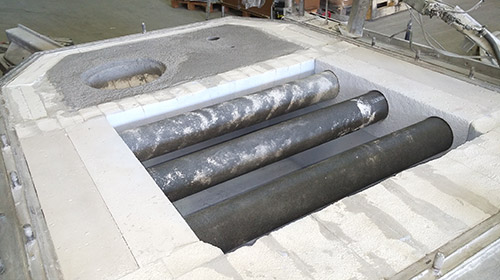 AFTER Dosing Furnace